So, I met up with my long lost friend on last Friday. We had a fancy dinner at Michael Mina in San Francisco.
They offer 2 types of dinner menu. A three course prix fixed menu, or the tasting menu. The way they plate the entree and dessert was quite unique. They prepared the entree in 3 different ways, and plated on the same plate. Here was what I ordered.
Course One - Ahi Tuna Tartare (Mmm Mmm gooooooood!)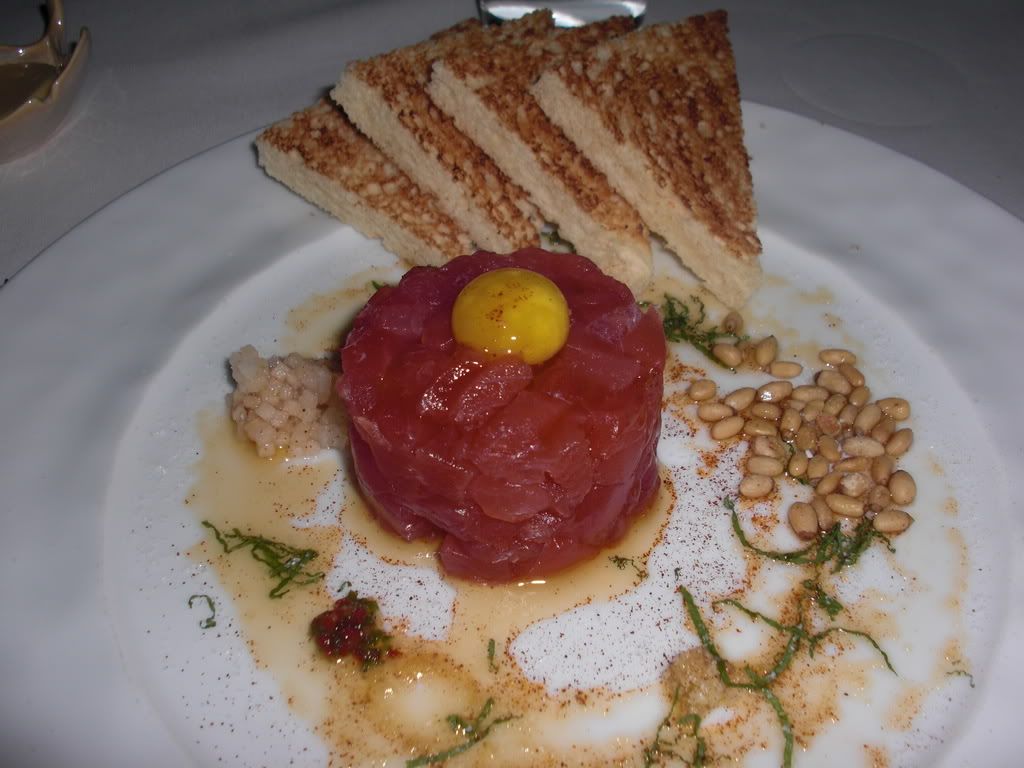 Course Two - Wild Alaskan Salmon ~ Succotash
* Crispy Skin, Corn Pudding, Red Pepper Coulis
* Grilled Belly, Country Relish, Tarrangon Aioli
* Smoked Rillettes, Pickled Peppers, Crushed Fava Beans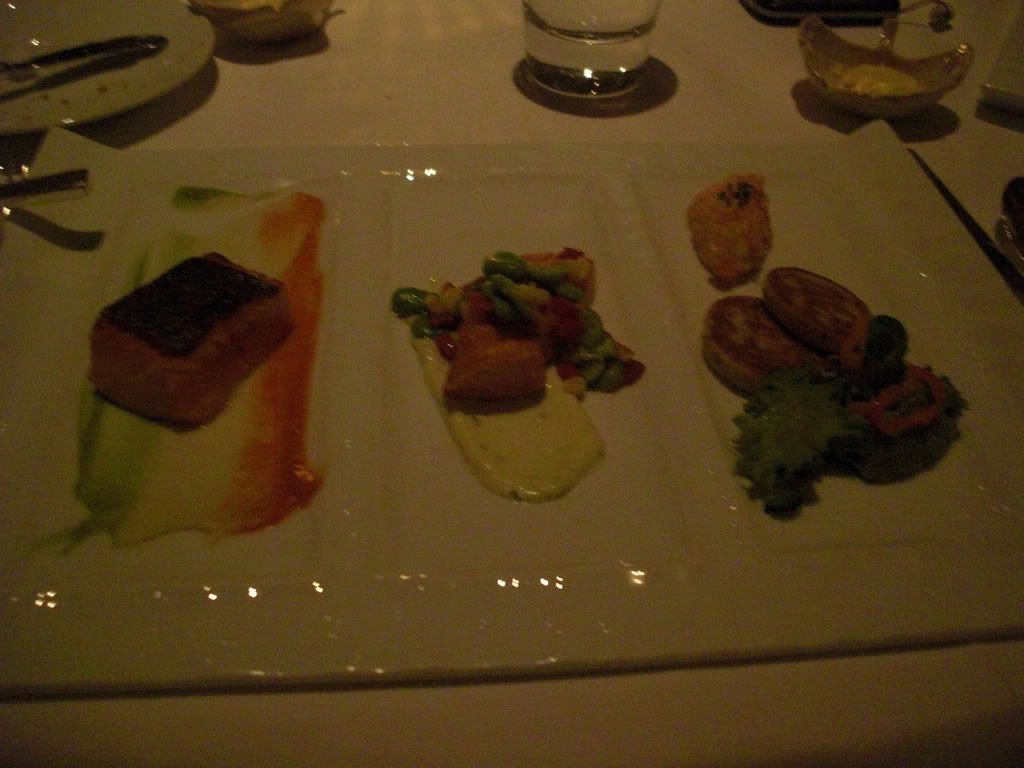 Course Three - Chocolate ~ Florals
* White Chocolate Rose Panna Cotta, Hibiscus, Almond
* S'more, Saffron Marshmallow, Pistachio Puree
* Chocolate Ice Cream, Lavender, Shortbread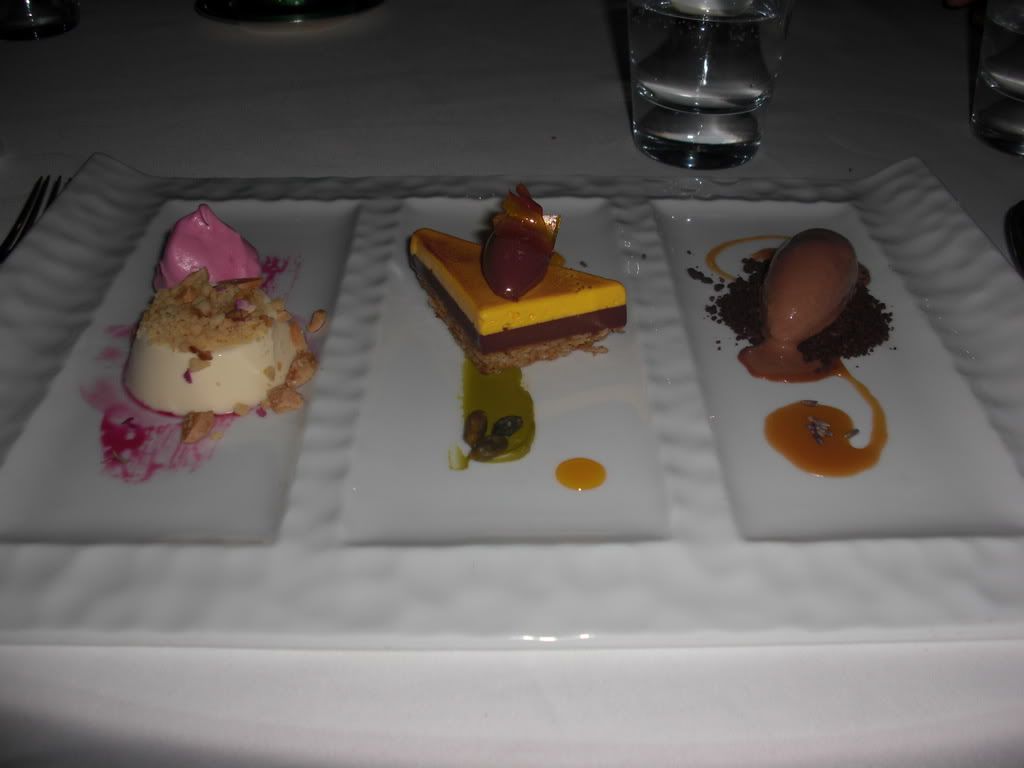 I didn't take many pictures, cux it's kind of awkward, so I took pictures of my dinner choices only.