OK, so I was back from vacation a week or so ago, but I didn't feel like writing much. Jetlag? No. Lazy? Not really. Well, let's put it this way. I think I'm keyboard challenged. Not that I don't remember how to type, or I have to type with my pointy. It's just… It's just… Well, see if for yourself.
click on image to enlarge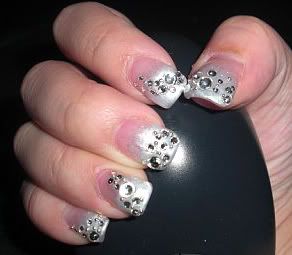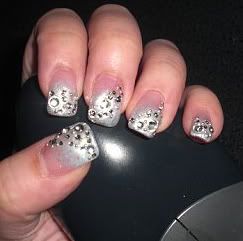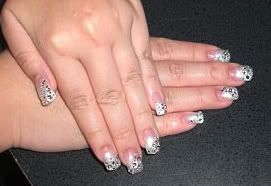 Pretty hun? You now know what I meant by keyboard challenged? These are Gel Nail, I got them done hours before I got on the plane. It took 2 hours to have the extension, color, glitters, and bling bling (Swarovski crystals) done. They are comfortable, not hurting. Just need some get used to when it comes to typing. It's extremely popular in Hong Kong for the past year or so. It's been popular in Japan. I still remember flipping through Japanese fashion magazines, like JJ and CanCan, models always had long decorated nails. Back then, some 20 years ago, didn't understand how they could possible do that, but now, I've got them myself. I just hope they will last 'til end of June, that's when my cousin is going to have the wedding banquet.
Bling Bling!