So, yesterday, at the childcare center, we had a little birthday celebration with Alex's classmates. As I brought in the cake, all the kids just gathered around me. All I heard was Miss Tammy calling everybody "Hey guys, sit down please, we are ready for the cake now!" OK, I guess the kids were either hungry (just woke up from their afternoon nap), or just plain curious to see what kind of cake we got, or BOTH. There were 14 boys and 4 girls. Well, that's better than Alex's previous class, all boys, zero girl.
So, who's that girl I mentioned in previous post? I finally got a chance to take a good look of her (click on photo to enlarge).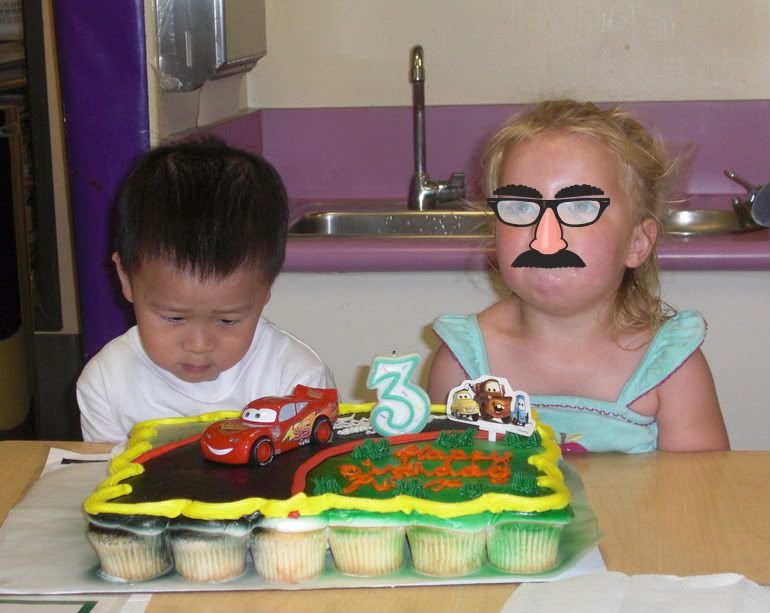 It was funny to see the kids how they ate the cupcakes. Some were not too interested, probably the dark frosting/food coloring. A few of the boys were enjoying themselves, and I've got pictures to proof.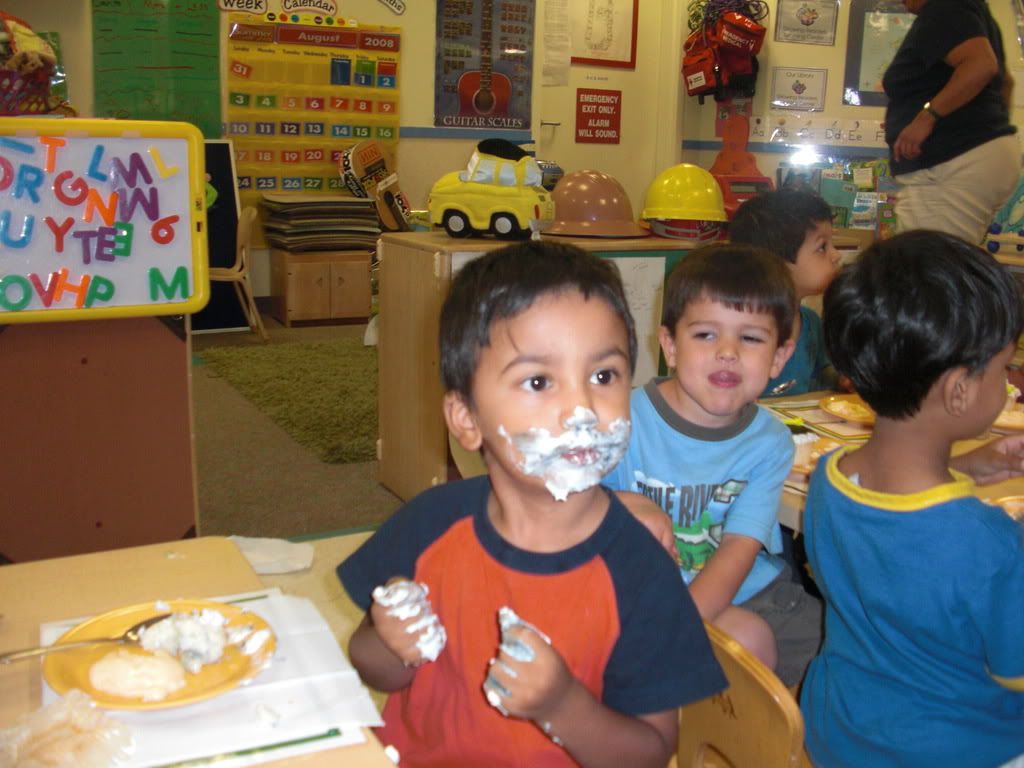 Cute HUN?
xoxo